The CNBA Review now contains over 40 in depth Practice Cases!
A sample Practice Case is provided Below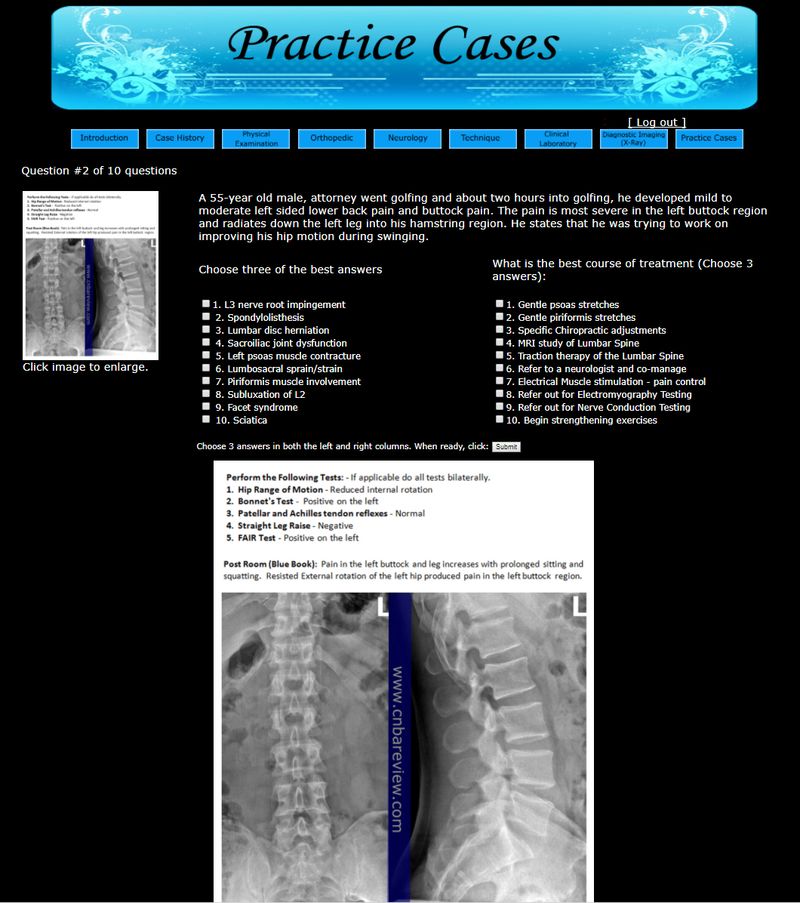 FREE DOWNLOADS
The FREE Notes below are provided to help you study for the Part 4 Exam.
FREE DEMO VERSION OF THE CNBA REVIEW AVAILABLE!
TRY BEFORE YOU BUY!
E-MAIL US AT cnbareview@gmail.com AND WE WILL GLADLY E-MAIL YOU A FREE DEMO SOFTWARE OF THE CNBA REVIEW.